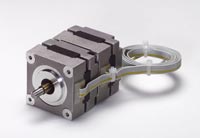 The market offers stepping motors for diverse applications. Step angle of 0,36…45 degree (full step), torques of some mNm up to more than 50 Nm. Sizes of few millimeters of diameters up to flanges of 190 mm x 190 mm. The use of transmissions opens additional possibilities.
The axle of the rear engine is led by the hollow shaft of the front engine.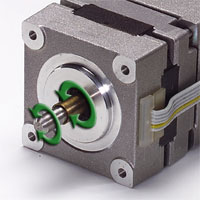 Directions of rotation of the double motor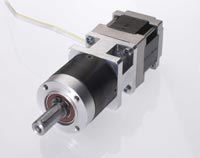 Our co-operation with different manufacturers guarantees you a comprehensive consultation. On request the engines can be particularly adapted (references): Wave, flange, coil, lead, plug, environmental condition.
Because of the fixed stroke this movement transducer only carries on forward. This drive component has its own mechanical leader and anti-twist plate.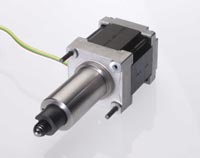 This spindle runs by the motor and must be led and secured against rotating by constructional measures.
The engine/light barrier combination MoLi unites motor and reference switch.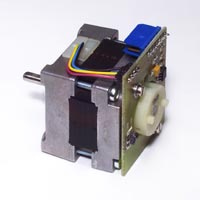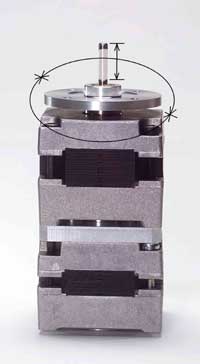 hese lift/turn unit represents a derivative of double motor and linear actuator.